CCBILL: Popular and estable payment processor, ideal for coorporations and solid business, have a big support team and structure organizational, flexible merchant control panel with live chat for support. If you are locate in USA, need 500usd of aperture fee for VISA and 500usd for Mastercard if you need processs adult content, for another ecomerce is free.. For merchants located in EU, just 500usd of aperture fee. You can choice flexibles payment forms also CCbill have the support of multiples ecommerce system companies, for a easy integration in your website. They proccess Visa, Mastercard, JCB, Discover. they have a very hight and trustly antifraud system in all world. CCbill is the most completed payment processor in all world, have the best business tools and systems. This company have awards in hight risk protection and customer satisfaction, also they work with ONGs. Ccbill have 5 plans and pricing depend your ecommerce needs.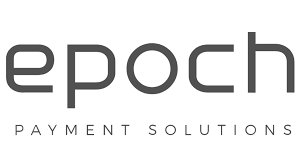 EPOCH: Powerful, with automatic international customization.Flexible, for the most exclusive and sophisticated demands, pioneer in payment solutions for online merchants since 1996, epoch ACCEPT SALES FROM MORE CUSTOMERS AROUND THE WORLD, you need a aperture fee of 1000 usd. Now they have a solid reputation and acept more payments types and from no one cant reach. The customer and merchant support is 24/7 and complete and very professional. If you are located in United Stateds, not think in hire that.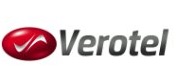 VEROTEL: They offer free and premium, with the first you need pay a anual fee of 500 usd , for apply to verotel premium you need send a processing history report of the last 6 months, also need process for less 100UE / week. Verotel care your money and always send you just to time, you can choice the type of transfer to your account, Wire, ACH Direct Deposit (free), US Check (2.50 USD), Direct Deposit Worldwide, PayPal. This payment processor are focus for the Entertaiment content like: adult content, livecams, fitness, online sessions, etc. Verotel process Visa, Mastercard, JCB, Discover and Diners Club and Bitcoins. Verotel have Weekly payouts for merchants, you will be sure of recieve your money in the schedulled date, and i like their phrase: "Verotel has never missed a payment".

Trustly payment processor, working with USA and Europe Merchants,  ideal for entertainment websites, support and innovation.
Segpay is a global leader in online payment processing. Since 2005, Segpay has offered e-commerce merchants a state-of-the-art billing platform that provides real time payment processing around the globe. Segpay helps protect online merchants with its proprietary fraud mitigation system and provides unmatched customer support.